Kibble Control! This is a pet bowl device that can connect to the internet! Sure, there are other bowls out there. Bowls that detect RFID. Bowls that schedule your cats feeding time. Bowls that connect to the internet and can update you on when your cat ate. Problem is, none of these bowls have the ability to accommodate multiple pets while being able to connect to the internet and allow for the pet owner to control exactly how much the cat should eat each meal and at what time. No other bowl understands whether one pet tends to bully another away from the food bowl and will update the owner over a connected web application. Other bowls that do connect over the internet do so via a phone app, which requires a smart phone to be used, and cannot be accessed via other devices.
Point is, we thought of [almost] everything! It's a work in progress but we believe we are on to something here. We plan to continue to explore our options regarding this project because it was a lot of fun to work on, it benefits me personally to make this bowl the best it can be so at least I can use it in my home, and there does not seem to be any draw-backs to giving it a go when we have the time for it.
Horay for KibbleControl!
KibbleControl from Yeliz Karadayi on Vimeo.
opened back
closed back- locked in with magnets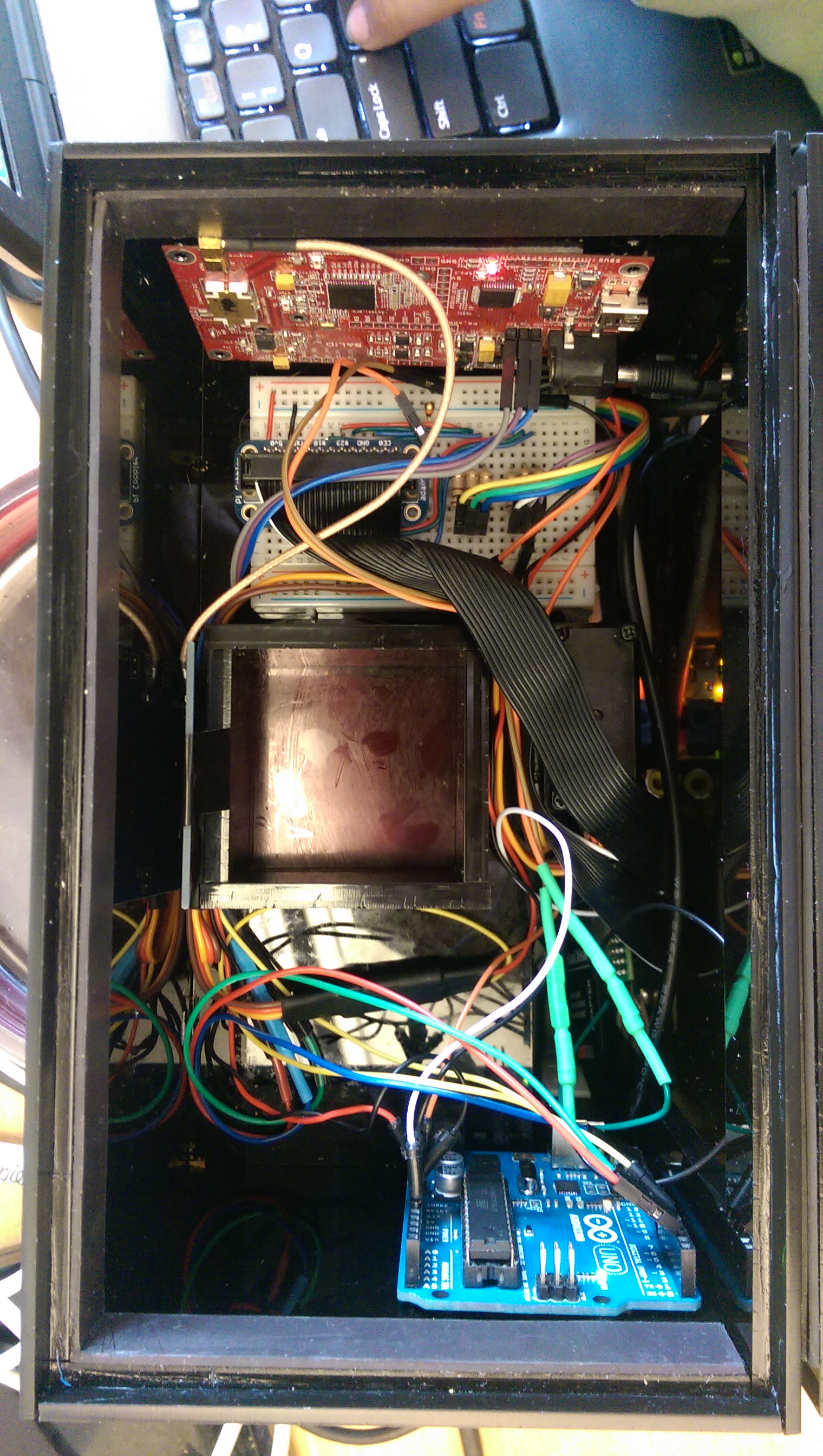 the mess inside